Fiji TM Centre - Contact Details
Email
Telephone: +679 666-2324
Mobile : 9253606
Centre Chairman: Hassan Ali
Address: 21 Vitogo Parade, Lautoka,Fiji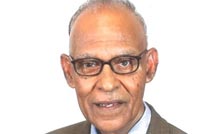 Local teacher - Hassan Ali
"Hassan has been a teacher of Transcendental Meditation for 25 years. He has taught Transcendental Meditation to hundreds of people from all walks of life including children. Initially he was teaching Transcendental Meditation part time while maintaining his teaching position with the Ministry of Education before becoming a full time Transcendental Meditation teacher" .
For those already practising Transcendental Meditation
MEDITATORS' MEETINGS: Are held regularly at the centre - please contact us for full schedule.
PERSONAL CHECKING: To refresh your practice and receive more guidance on your TM technique, these one-to-one 30 minute sessions are available by appointment.
REFRESHER COURSES: If you would like to refresh your practice and understanding of Transcendental Meditation, why not sit in again on a course of instruction. Phone or email for details.